Carlo Rovelli - L'ordine del tempo
Submitted by

masayume

on 7 April, 2017 - 00:00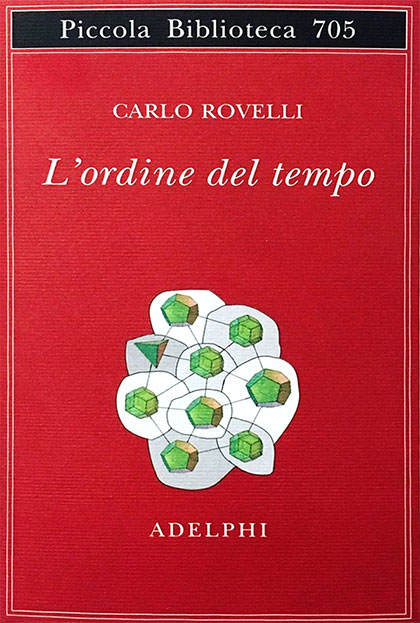 Carlo Rovelli è un fisico che insegna all'università di Marsiglia, autore già di alcuni best seller (Sette brevi lezioni di fisica) che spiegano molto efficacemente concetti particolarmente ostici come la fisica quantistica, ha introdotto la teoria della gravitazione quantistica a loop, attualmente considerata la più accreditata in ambito fisico.
Pensiamo comunemente il tempo come qualcosa di semplice, fondamentale, che scorre uniforme, incurante di tutto, dal passato verso il futuro, misurato dagli orologi. Nel corso del tempo si succedono in ordine gli avvenimenti dell'universo: passati, presenti, futuri; il passato è fissato, il futuro aperto... Bene, tutto questo si è rivelato falso.
seven brief lessons
Marseille Homepage
twitter
facebook
IBS
Sette brevi lezioni di fisica su Anobii
Intervista
Spacetime and the Structure of Reality (video)
L'ordine del tempo - video presentazione
Potrebbero interessarti anche...