Commodore 64 Blackbird by Linus Akesson
Submitted by

masayume

on 16 March, 2017 - 00:00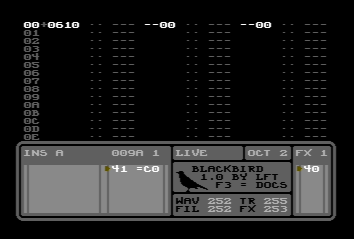 Linus Akesson (aka LFT), da Lund - Svezia, si occupa di musica, poesia, film, programmazione, yoga, (meta-)matematica, danze folk svedesi, libri, traduzioni, psicologia e sociologia, sicurezza informatica, magia, giapponese, elettronica, tipografia, meditazione, meccatronica, sogni lucidi, go, interactive fiction ecc.
Tra i suoi tanti progetti possiamo trovare un motore di ricerca di file musicali SID sul repository audio hvsc, dedicato al sacro C=64.
Ha anche creato Blackbird (ecco il manuale), un programma musicale professionale sempre per il microcomputer Commodore.
The TTY demystified
youtube official
A Mind is Born by LFT *256Bytes* (C64)
Lunatico
Elements of chip music
Live at Datastorm 2017 (PO-2x)
Potrebbero interessarti anche...