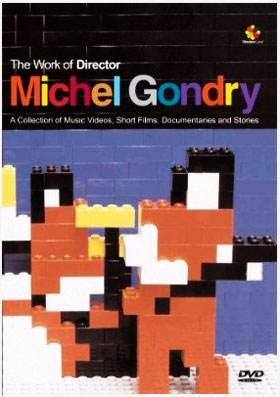 Bjork compare in ben 6 videoclip, tra cui la splendida "Hyperballad", tra i tanti del doppio DVD: The Work of Michel Gondry, che raccoglie i lavori del regista realizzati fra il 1988 e il 2003.
Fra un'incredibile spot per la vodka ed un corto in bianco e nero sul primo amore di un fotografo in erba scorrono le geniali trovate del cineasta francese, che prende gli elementi della visione: la prospettiva, il ritmo, lo spazio e il tempo e ci gioca come farebbe un dodicenne (per sempre, cosi' si definisce), combinando un mucchio di buffe marachelle e inventando un nuovo mondo, onirico e ironico.
The Work of Michel Gondry cover.
e questi sono i film