Submitted by

masayume

on 1 October, 2019 - 00:00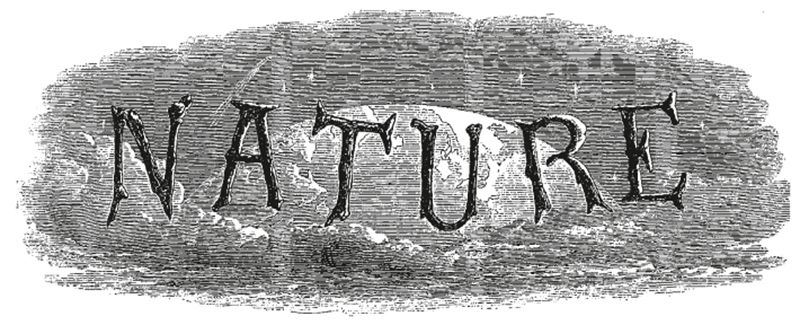 La scienza è un qualcosa di fondamentalmente visuale. Ruota attorno all'osservazione materiale, sia che si tratti di un atomo, di un gene, di un cristallo, di una balena o di una galassia lontana. Il suo scopo è la chiarificare. E così la divulgazione della ricerca è sempre stata basata sulla combinazione di immagini e testi per condividere scoperte, idee e osservazioni.
Quando arrivò sul mercato nel novembre 1869, Nature dichiarò il suo impegno per la dimensione visiva con una bellissima testa d'albero disegnata che mostra la Terra che emerge dalle nuvole. L'artista potrebbe essere l'incisore James Davis Cooper, che illustrò il libro di Charles Darwin del 1872 "Expression of Emotions in Man and Animals". Sotto la testata d'albero c'erano le parole "A Weekly Illustrated Journal of Science". Lo striscione, se non il sottotitolo, rimase sulla prima pagina della natura fino a poco dopo la seconda guerra mondiale.