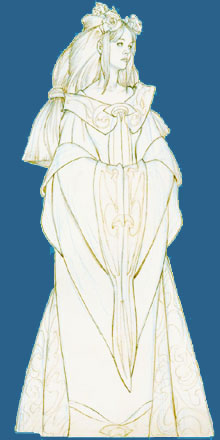 Beccato grazie a
l'autore della geisha spaziale di Star Wars , la regina Amidala (oltre al micidiale sith Darth Maul): è Ian McCaig.
Non è semplice reperire materiale di questo bravo artista che collabora anche con Gnomon Workshop, ma qualche interessante risultato lo riporta anche google images.
L'autore californiano ha girato un po' il mondo prima di approdare alla Industrial Light and Magic e collaborare a Hook, Frankenstein. Bram Stoker's Dracula, Interview With a Vampire, Terminator II ecc.
"Queen Amidala" by Ian McCaig
[via
]