Submitted by

masayume

on 12 June, 2005 - 04:00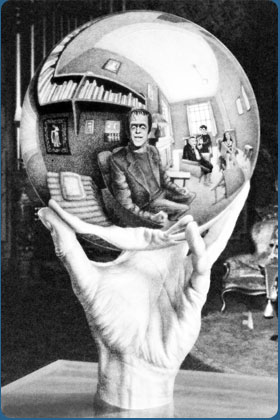 Worth 1000, famoso sito di "ritocchi" in photoshop, se la prende nientepopodimeno che con M.C. Escher ed i risultati sono decisamente notevoli.
Quasi 100 immagini online che rielaborano i capolavori dell'artista, tra i quali: Castrovalva, Metamorphosis, Ascending and Descending, Sky and Water.
image © Worth 1000