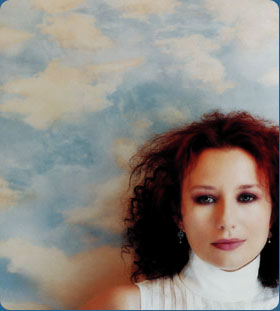 Everything Tori è il sito di Tori Amos, la cantautrice americana dai capelli rossi che ha un po' preso il posto di Kate Bush nel cuore di molti fan.

Tori è autrice di "Cornflake Girl", "China", "Silent all these years" e molte altre canzoni memorabili ed è una grande amica di Neil Gaiman. Lo ha citato in tre diversi pezzi. Un sogno di molti sarebbe una collaborazione per la colonna sonora di "Death: The high cost of living", della quale Tori scrisse la prefazione dell'edizione USA del paperback.

Il sito comunque va visto e soprattutto ascoltato, dato che contiene tutte le canzoni di tutti gli album pubblicati, oltre ad una gallery ecc.