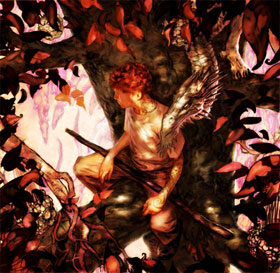 Lines and Colors è uno strepitoso blog antologico curato da Charley Parker. Straborda letteralmente di ogni genere di opera, da Vermeer a Shirow, da Michelangelo a Scott McCloud.
Il materiale è suddiviso in categorie: disegni, dipinti, schizzi, fumetti, cartoon, webcomics, illustrazioni, arte digitale, arte concettuale, arte museale, animazione, sci-fi e fantasy, tecniche e strumenti, colore, acquerello, storyboards, anime, stampe, arte vettoriale, ottica e visione, pastelli e gessetti.
"Lines and Color" ha una qualità così alta che è più unica che rara.
image by Jon Foster @ L&C [via
]