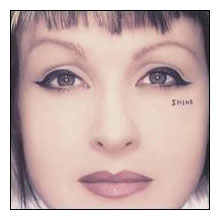 "Girls Just Want to Have Fun" è uno dei videoclip più allegri della storia. E non poteva essere che della scatenata
Cynthia Ann Stephanie Lauper.
La canzone era inclusa nel fenomenale album "She's so Unusual" (1983).
Ma insieme a Cyndi e alle sue girls su questo sito ci sono altri 99 videoclip tra i migliori di tutti i tempi subito da vedere!
"Cyndi Lauper"[via
]