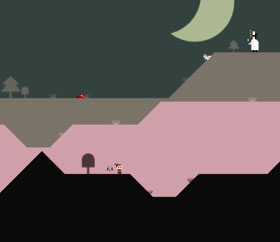 Tra tutte le competizioni indette sui siti specializzati ce n'e' una che prometteva faville fin dal titolo. E' la: "procedural generation competition, su the indipendent gaming source.
I vincitori sono:
Rescue the Beagles, dove si salvano adorabili animaletti in un percorso a tre livelli ben congegnato.
Dyson, la conquista di un asteroide mediante un sofisticato meccanismo di colonizzazione.
Self Destruct, uno shooter procedurale.
Tutto questo in attesa dell'arrivo del capolavoro procedurale annunciato: Spore.