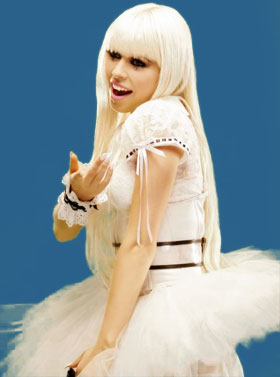 Kerli Koiv e' una fatina bionda innamorata del buio che viene da un piccolo villaggio estone immerso nella foresta. Le sue canzoni sembrano appartenere ad una Bjork piu' pop e meno sperimentale e i suoi video sono dei piccoli horror innocenti ed inquietanti. Nel suo video Walking on Air trova una convincente espressione musicale l'estetica della "gothic lolita".
Life is my creation. Is my best friend.
Imagination is my defense.
And I'll keep walking when skies are grey.
Whatever happens was meant that way.
da: The Creationist [Kerli]