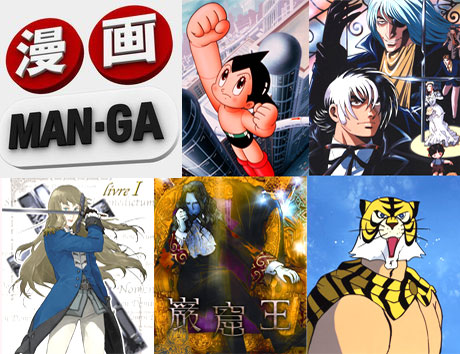 Il 1° luglio debutta sul canale 149 di sky man-ga, interamente dedicato alle migliori serie d'animazione giapponese, del passato, del presente e del futuro (!).
Vanno in onda per l'inaugurazione: Berserk, Astroboy, Black Jack, Il Conte di Montecristo, L'Uomo Tigre, Rocky Joe, Cara Dolce Kyoko, Il Mistero della Pietra Azzurra, Lamù, Record of the Lodoss War, Le chevalier d'Eon ed altre.
Tutte proposte senza censura, visto che diverse di queste non sono affatto roba per bambini.
E su facebook si possono ricevere notifiche sul palinsesto e segnalare le serie che si vorrebbero vedere messe in onda (*coff* ... K-On ... *coff*).
Nella palude assoluta del palinsesto generalista estivo finalmente una boccata d'aria !