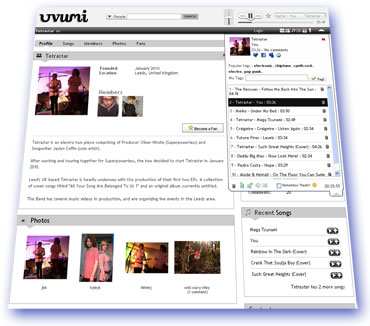 Uvumi è come LastFM ma senza le onnipresenti superstar che ricevono fin troppa esposizione dappertutto.
Avventurarsi nelle charts permette di fare immediatamente conoscenza con gli ottimi pezzi di: the rescues (con la bellissima "follow me back into the sun"), tetrastar e meiko.
La navigazione non interrompe mai una canzone, quindi si può curiosare in giro per tutto il sito e divertirsi con un sacco di generi e artisti.