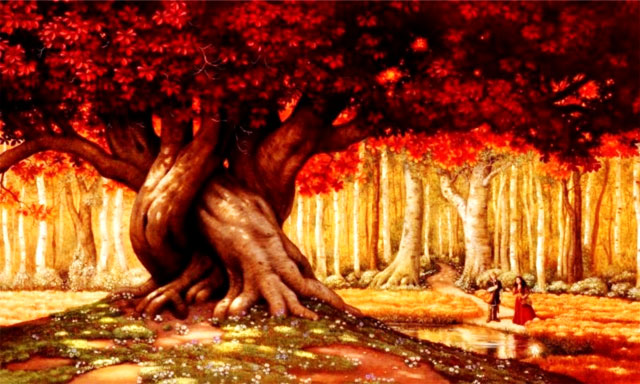 Ruth Sanderson è da 30 anni una illustratrice di libri di fiabe e fantasy. Risente dell'influenza di artisti come Howard Pyle e Norman Rockwell.
Una delle caratteristiche distintive delle sue opere è la presenza di un paesaggio rigoglioso e ricco di dettagli.
Per scoprirne di più: copertine, dallo schizzo al risultato finale, google images gallery, wikipedia entry
QA
pinterest
[via]


"Dancing Princesses: The Fairy Tale Art of Ruth Sanderson"
Twelve Dancing Princesses Book Trailer