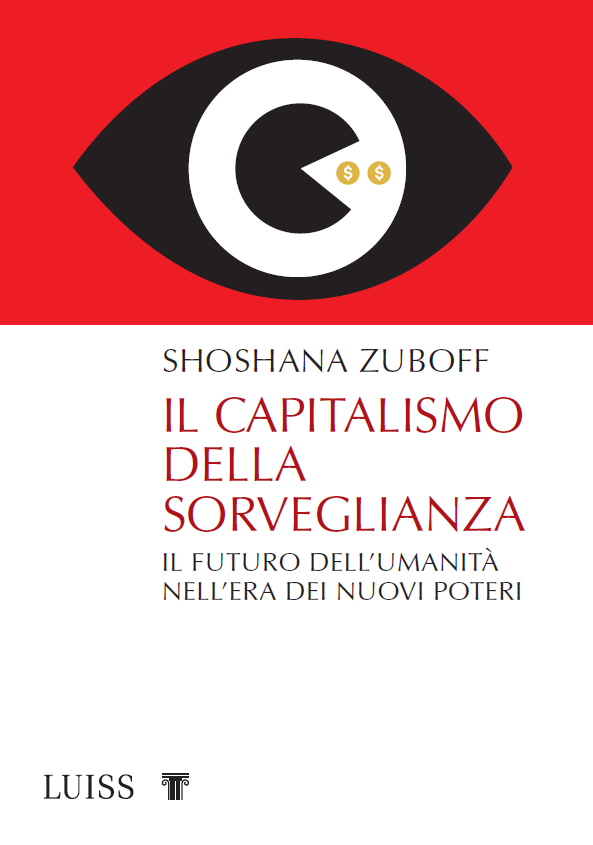 Shoshana Zuboff, laureata in psicologia sociale e filosofia e professoressa ad Harvard, ha scritto The Age of Surveillance Capitalism.
Nelle sue 600 pagine il libro analizza gli effetti globali dei modelli di business dei titani della silicon valley. In pratica le persone hanno rinunciato alla loro privacy per vedere fotografie di amici in vacanza. Questo significa che diventano soggetti vulnerabili alla manipolazione operata dalle loro timeline personalizzate per massimizzare il coinvolgimento, e spendere sempre più tempo con i loro dispositivi, nell'illusione di mantenere vive decine e decine di relazioni virtuali, ma spesso con l'effetto di fare avvizzire quelle della propria vita reale.
Le ferree logiche del profitto applicate al prodotto, che in questi casi è l'attenzione delle persone, generano enormi storture ed effetti sensibili già da diversi anni, al punto da minacciare, anche grazie agli immancabili "bad player", il tessuto democratico di molte nazioni.
sito ufficiale
Shoshana Zuboff: 'Surveillance capitalism is an assault on human autonomy'
Shoshana Zuboff on surveillance capitalism | VPRO Documentary

Shoshana Zuboff | The Age of Surveillance Capitalism