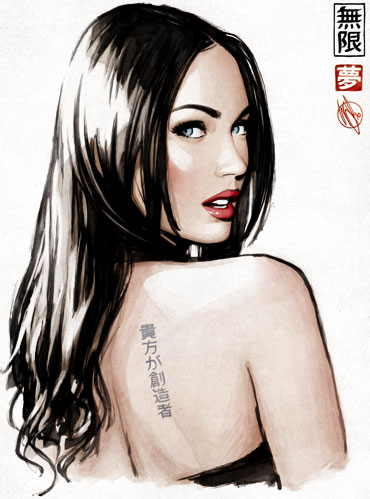 Warren Louw, un artista sudafricano che sta per superare il milione di visite su deviantart, è così generoso da mostrare a tutti la sua influence map, che conta:
• Takuji Kawano - per character design e coloure.
• Adam Hughes - padronanza generale dell'arte e pinup girls.
• J Scott Campbell - anatomia e espressioni.
• Hyung-Tae Kim - Character design and qualità nel rendering.
• Range Murata - Design e rendering.
• Shunya Yamashita - Character Design.
• Artistic Nudes - "niente di meglio che prendere come riferimento gli originali".
• Gil Elvgren - un classico delle pinup girls.
• Yoji Shinkawa - Originalità e padronanza nel pennello.
• Tetsuya Nomura - il primo riferimento nel character design.
• Abraham Hicks - trstualmente: "Only thing thats ever changed my life in a dramatic way for the greater good in all areas".
image: Megan