Submitted by

masayume

on 12 June, 2017 - 23:00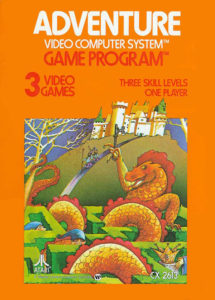 L'antiquario digitale presenta alcuni capitoli sui giochi di avventura fondamentali, almeno fino all'arrivo in occidente di The Legend of Zelda, nel 1986.
Si parte dal 1980, quando Will Crowther e Don Woods rilasciano Adventure per Atari VCS. Si passa poi a Lords of Midnight, per arrivare a Mercenary, Fairlight e Spindizzy.
Part 1: The Atari Adventure
Part 2: Mercenary, Fairlight, and Spindizzy