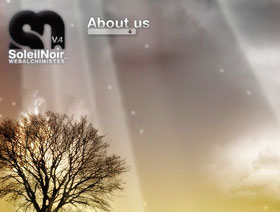 Sul sito del "Favourite Website Awards":
è possibile trovare alcuni dei migliori esempi di utilizzo di flash disponibili in rete. Il "site of the day" di oggi è "le Soleil Noir", degli - alchimisti del web - Questi webdesigner francesi hanno realizzato decine di siti di primaria importanza per promuovere prodotti (Prince of Persia) e artisti.
FWSA promuove solo i migliori raggruppandoli per categorie: arte, pubblicità, moda, film, giochi ecc.
Da visitare anche solo per prendere ispirazione e cogliere la direzione in cui si muove il web.