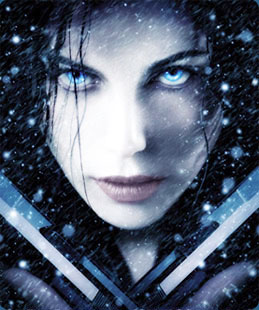 Inverno. Tempo da lupi... e da vampiri.
A gennaio è in arrivo il seguito di Underworld: action hit del 2003 con una carismatica Kate Beckinsale gradevole e che prende (forse un po' troppo) spunto dalle geniali invenzioni di Nancy A. Collins e la White Wolf inc: "Vampire: the Masquerade" e "Werewolf: the Apocalypse".
Selene questa volta dovrà vedersela con gli antichi feudi che motivano l'eterna guerra tra vampiri e licantropi.
Un'ambientazione tecnodecadente decisamente azzeccata.
Underworld: Evolution @ Yahoo movies