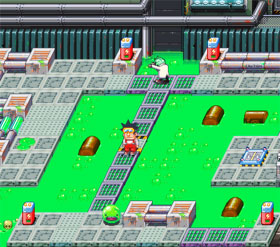 Acid Factory è un giochino in stile deliziosamente retro dove si guida il solito impavido eroe in un labirinto di sezioni dentro ad una pericolosa fabbrica di acido.
La grafica ricorda un po' Escape from the Planet of the Robot Monsters, vista anche la presenza sia di mostri che di robot.
Con il crescere della potenza di computer e browser un mondo di giochi passati ritorna sui nostri video.
Acid Factory