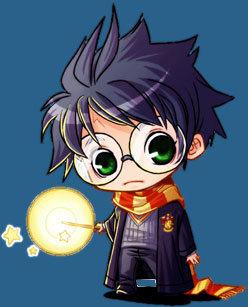 "Ci sono delle volte che una giovane madre riesce a scrivere una storia che cresce fino ad assumere una vita propria. La storia diventa più popolare dell'autrice e a poco a poco diventa di tutti, ed inizia a cambiare. E' la storia di un orfano che si trova a vivere in circostanze sovrannaturali, le persone lo temono per il suo potenziale ma non riescono a sopprimerne il potere, sufficiente a causare la morte di chi lo ha amato. Una storia che è diventata una delle più popolari che siano mai state scritte. E' la storia di Mary Shelley e Frankenstein. ".
E' interessante notare come in seguito il racconto si "fuggito" dall'autrice e sia cresciuto a dismisura divenendo "mostruso" esso stesso, venendo reinterpretato a teatro, sullo schermo cinematografico e in altri media, fino a divenire una icona ma anche un pallido riflesso del libro originale.
Duecento anni più tardi il fenomeno Harry Potter è all'apice, grazie alla sovrapposizione dell'uscita del quinto film e soprattutto dell'ultimo libro della saga. La trasposizione dalla pagina al resto dei media è continua, anche e soprattutto da parte dei fen (il plurale di "fan" in gergo).
J.K.Rowling ha creato dei personaggi che vivono mille vite attraverso la fanfiction. E ci sono casi eclatanti, come ad esempio Harry Potter and the Secret Horcrux, che è un ipotetico settimo libro ad opera di Logical Raven, scritto in modo così convincente, elegante e intelligente che risulta difficile pensare che The Deathly Hallows possa essere migliore.
Queste ed altre interessanti considerazioni nell'articolo del Telegraph.
Harry Potter by Aurore