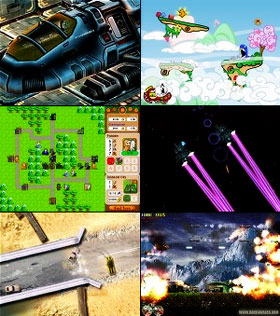 Dopo i 50 di ieri è il turno di gametunnel di stilare una sua classifica dei migliori 100 giochi indipendenti disponibili.
Sono quasi tutti titoli molo recenti ed originali:Mr.Robot, l'ormai celeberrimo Eets, Land of Legends, Weird Worlds: Return To Infinite Space, lo storico Mexican Motor Mafia e lo spaziale jets'n'Guns.
100 ulteriori titoli per perdere così tanto tempo da non poterne trovare mai più.
Mr.Robot, Eets, land of Legends, Weird Worlds: Return To Infinite Space, Mexican Motor Mafia, Jets'n'Guns