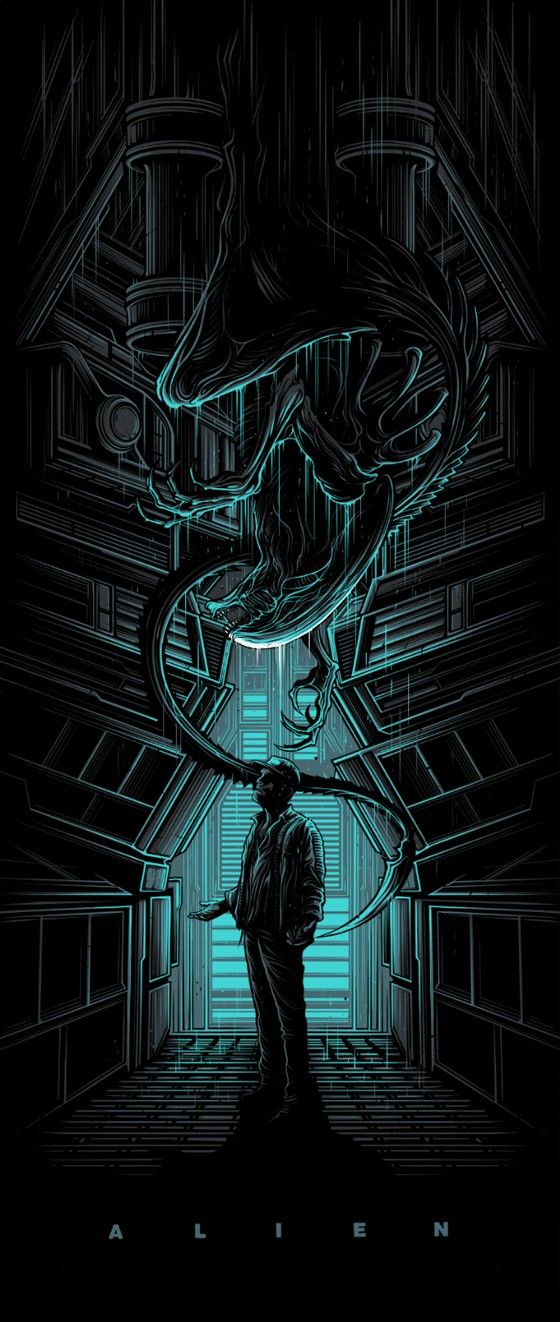 Sceneggiatura su awesomefilm.com
"A L I E N I I I"
by William Gibson
Revised first draft screenplay
from a story by David Giler and Walter Hill
______________________________________

FADE IN:
DEEP SPACE - THE FUTURE

The silent field of stars -- eclipsed by the dark bulk of an approaching

ship. CLOSER.

ANGLE ON THE HULL

A towering cliff of metal, Sulaco.

INT. SULACO -- HYPERSLEEP VAULT

TRACKING down the line of empty, open capsules. Frozen twilight. The final four capsules are sealed, lids in place.

ANGLE -- INSIDE CAPSULE

NEWT, then RIPLEY. HICKS next, his head and chest bandaged. Then BISHOP in his caul of plastic. But the lid of Bishop's capsule is misted with hothouse condensation.

CLOSER

A tear of fluid streaks the condensation.

An alarm SOUNDS.

A monitor begins to scroll data.

TIGHT ON MONITOR

TROOP TRANSPORT SULACO
CMC 846A/BETA
MISSION/LV-426/RETURN
STATUS RED
TREATY VIOLATION
REF: #99AG558L5
CAUSE: NAVIGATIONAL ERROR

Bland feminine voice of the ship's computer, as the alarm continues to SOUND.

...