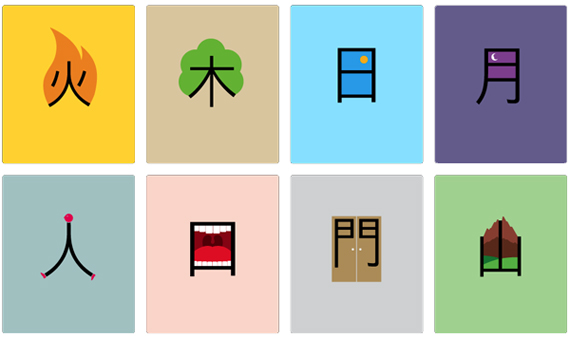 The world of chinese scova un'interessante sito che cerca in ogni modo di rendere il più facile possibile memorizzare i più importanti caratteri cinesi (ma anche giapponesi): , creato dalla figlia di un calligrafo, decisa a sfondare la Grande Muraglia del linguaggio cinese.
Gli ideogrammi sono estremamente difficoltosi da ricordare, ma uno dei punti a favore è che, esattamente come per i lego, molti ricorrono e vengono usati per comporne altri. E dopo un po' le cose si fanno un po' più semplici di quanto ci si sarebbe aspettato.
Nel frattempo il cervello si allena ad un riconoscimento simbolico estremo e si prepara ad essere in grado di assimilare quelli più complessi.