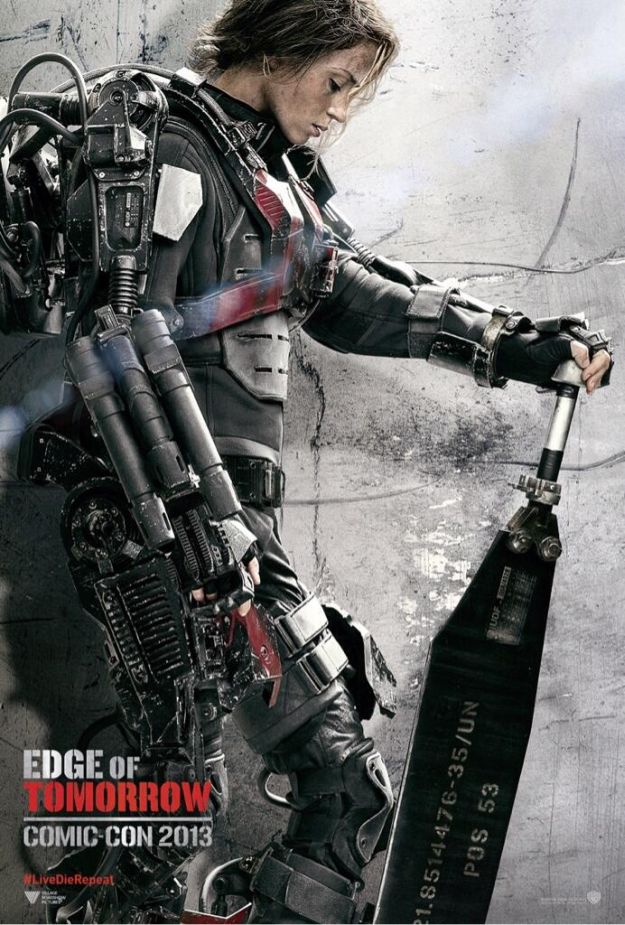 La graphic novel All you need is Kill, tratta dal racconto dello scrittore di fantascienza Hiroshi Sakurazaka sta per diventare un film: Edge of Tomorrow.
La struttura della storia "trial and error" ricorda "Ricomincio da Capo" e "Source Code". Un soldato che combatte una invasione aliena aiutato da un gruppo di commilitoni armati di esoscheletri è catturato da un loop temporale che lo costringe a rivivere l'ultimo giorno di battaglia.
Nel film la "Full Metal Bitch" è interpretata dall'attrice inglese Emily Blunt, al suo primo vero action movie dopo il comunque movimentato "Looper". Nel ruolo del protagonista Tom Cruise.
I fan degli esoscheletri, in attesa del 2014, possono andare a vedere l'ottimo Elysium, con Matt Demon e Jodie Foster e scritto e diretto da Neill Blomkamp (District 9).
★ An Exploration of The Splendid Allure of Emily Blunt