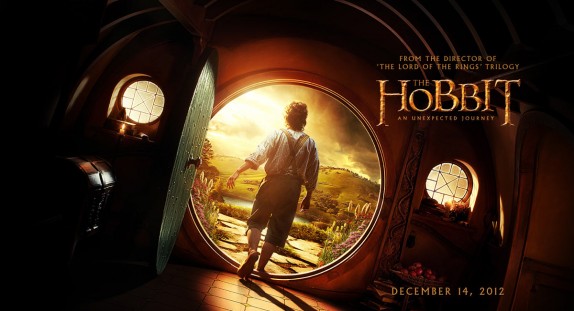 La febbre da Hobbit sta cominciando a salire. Con una decisione per alcuni controversa, sarà una nuova trilogia: An Unexpected Journey (2012), The Desolation of Smaug (2013), There and Back Again (2014). E ritorna anche il cast stellare del Signore degli Anelli, con un sacco di interessanti arrivi per interpretare i nuovi personaggi.
La carriera di Peter Jackson è entrata direttamente in orbita con la trilogia originale, poi si è un po' appannata nonostante alcuni buoni film, nulla che potesse anche lontanamente competere con quanto realizzato nei tre film tratti da capolavoro di Tolkien, che tra l'altro hanno fatto diventare di moda il fantasy dopo decenni di semi-oscurità.
In fondo il grande scrittore, storiografo e linguista inglese ha creato un mondo di storie nei suoi numerosi libri, quindi anche se Lo Hobbit nasceva come fiaba per bambini, il respiro del contesto è amplissimo e probabilmente sufficiente per alimentare altri tre grandi nuovi film ed infiniti, succosissimi, backstage e materiali aggiuntivi.
Per tutti gli aggiornamenti ora per ora: the one ring.
Curiosità
Probabilmente non è un caso che i protagonisti del riuscitissimo Sherlock si ritrovino per la trilogia. Martin Freeman (Watson) è il giovane Bilbo, il protagonista de "Lo Hobbit" e Benedict Cumberbatch (Holmes) interpreta Smaug e dà la voce al negromante.
Proprio a causa di "Sherlock" la megaproduzione è stata sospesa per ben tre mesi, in attesa del ritorno di Martin Freeman sul set. Un evento molto raro perchè fa lievitare i costi.
Sono passati 17 anni dalla prima telefonata di Jackson al boss della Miramax, Harvey Weinstein, dove il regista si proponeva per fare lo "Hobbit". Ma in quel periodo i diritti erano in altre mani, mentre quelli de "Il Signore degli Anelli" erano a disposizione. Questo ha pesantemente influenzato la produzione e la realizzazione, e ci ha probabilmente regalato un Hobbit molto diverso da come sarebbe potuto essere se le cose fossero andate diversamente.
Il film è stato girato in 48 fps invece dei tradizionali 24. La nuova tecnologia non dovrebbe pesare sul prezzo del biglietto.
Il ministero del turismo neozelandese non si lascia scappare l'occasione...