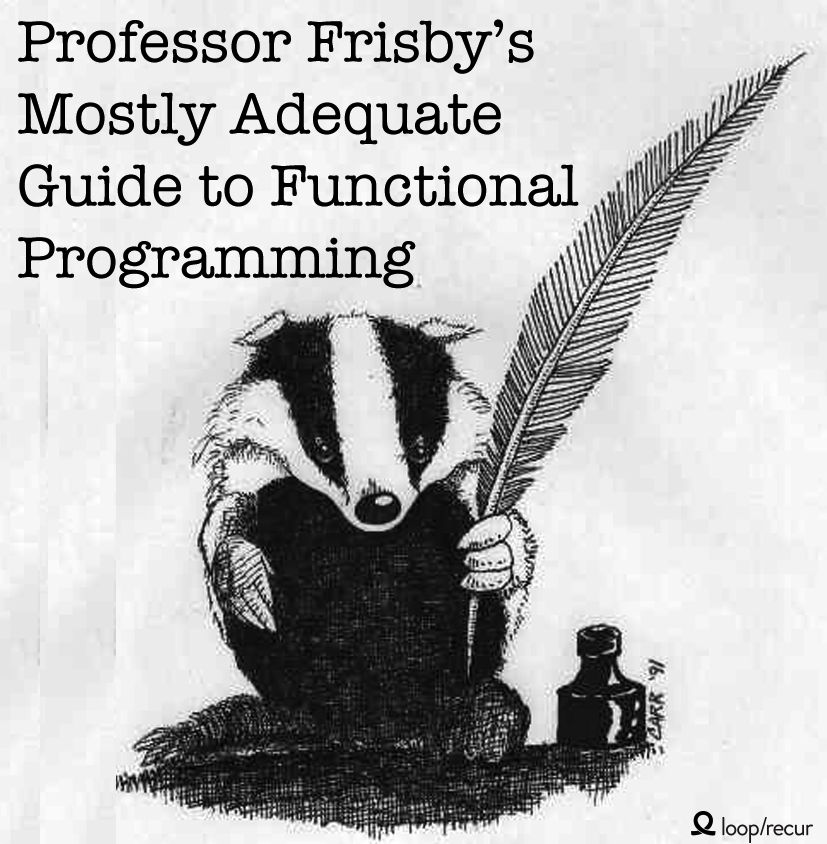 Il gitbook "Professor Frisby's Mostly Adequate Guide to Functional Programming" descrive il paradigma della programmazione funzionale, ritornato in auge dopo il dominio nei decenni scorsi di quello imperativo e quello ad oggetti.
Gli esempi sono scritti in javascript, che è una delle principali ragioni del ritorno del funzionale sotto ai riflettori della scena degli sviluppatori.
Si può leggere direttamente online o scaricarselo (via git) localmente.
What Making a Cup Of Tea Taught me about Functional Programming.
The Knights of Functional Programming fight the Imperative Dragon.
Functional Programming Basics Before You Learn React and Redux - The What - Part 1
How Programming Languages Change How You Think