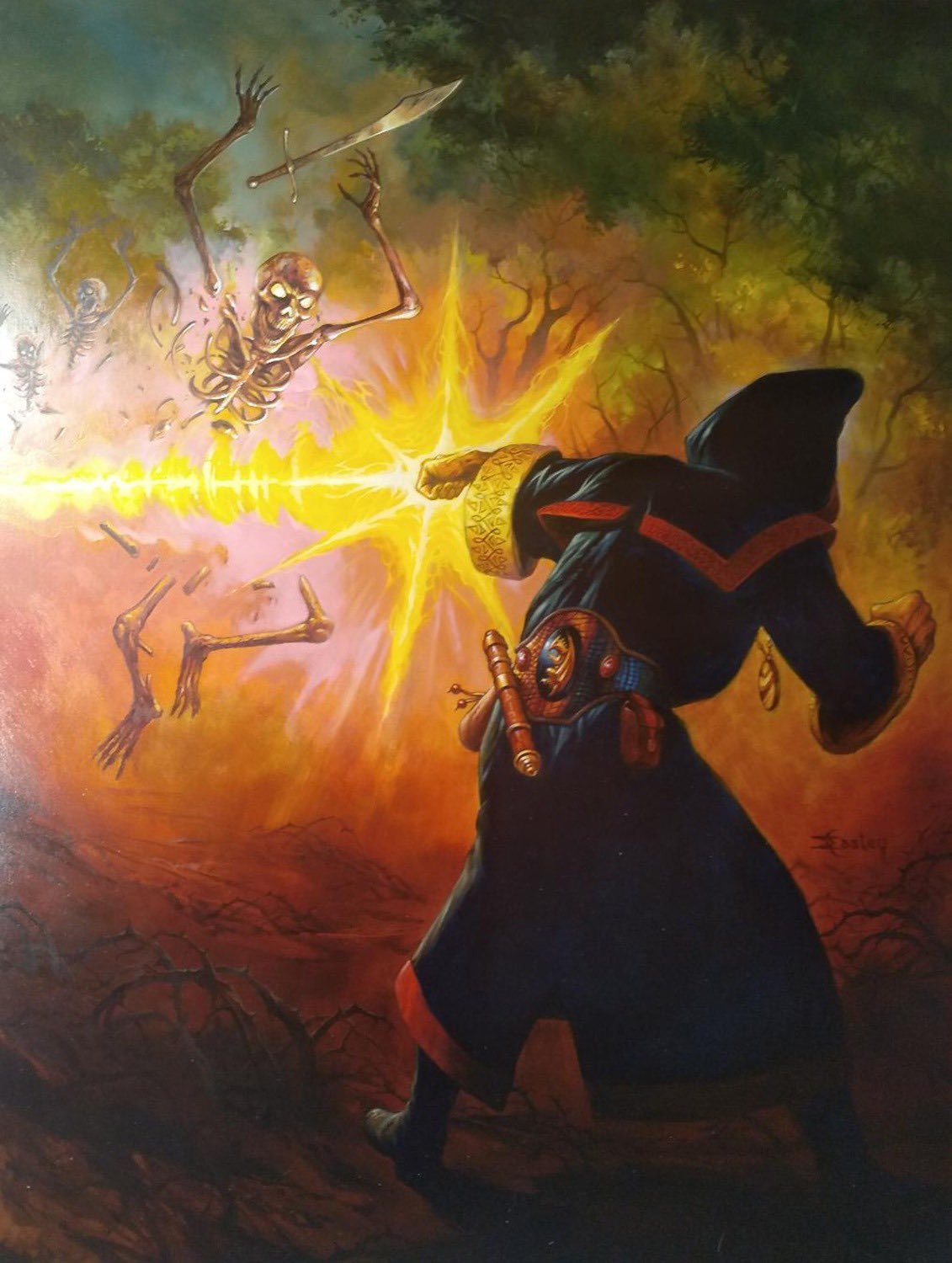 Jeff Easley è nato a Nicholasville, nel Kentucky, nel 1954. Ha avuto un interesse precoce per l'arte, soprattutto fantasy. Dire che è un grande fan di Frank Frazetta è un eufemismo. Si è laureato alla Murray State University con un BFA in pittura nel 1977.
Easley ha iniziato la sua carriera professionale come freelance, con alcuni progetti per Warren Publishing e Marvel comics. Nel 1982 entra a far parte dello staff artistico della TSR Inc. che comprende anche talenti come Larry Elmore, Keith Parkinson e Clyde Caldwell. L'arte di Easley ha contribuito in modo significativo al successo del gioco di ruolo Dungeons and Dragons della TSR negli anni Ottanta e nei primi anni Novanta.
Durante i suoi oltre due decenni di lavoro presso TSR/Wizards of the Coast, Jeff ha dipinto molte copertine di libri di regole, cofanetti e moduli, compresi gli iconici libri di regole base di Advanced Dungeons and Dragons (AD&D). Inoltre, Jeff è stato responsabile di molti famosi dipinti di Dragonlance e Drizzt.