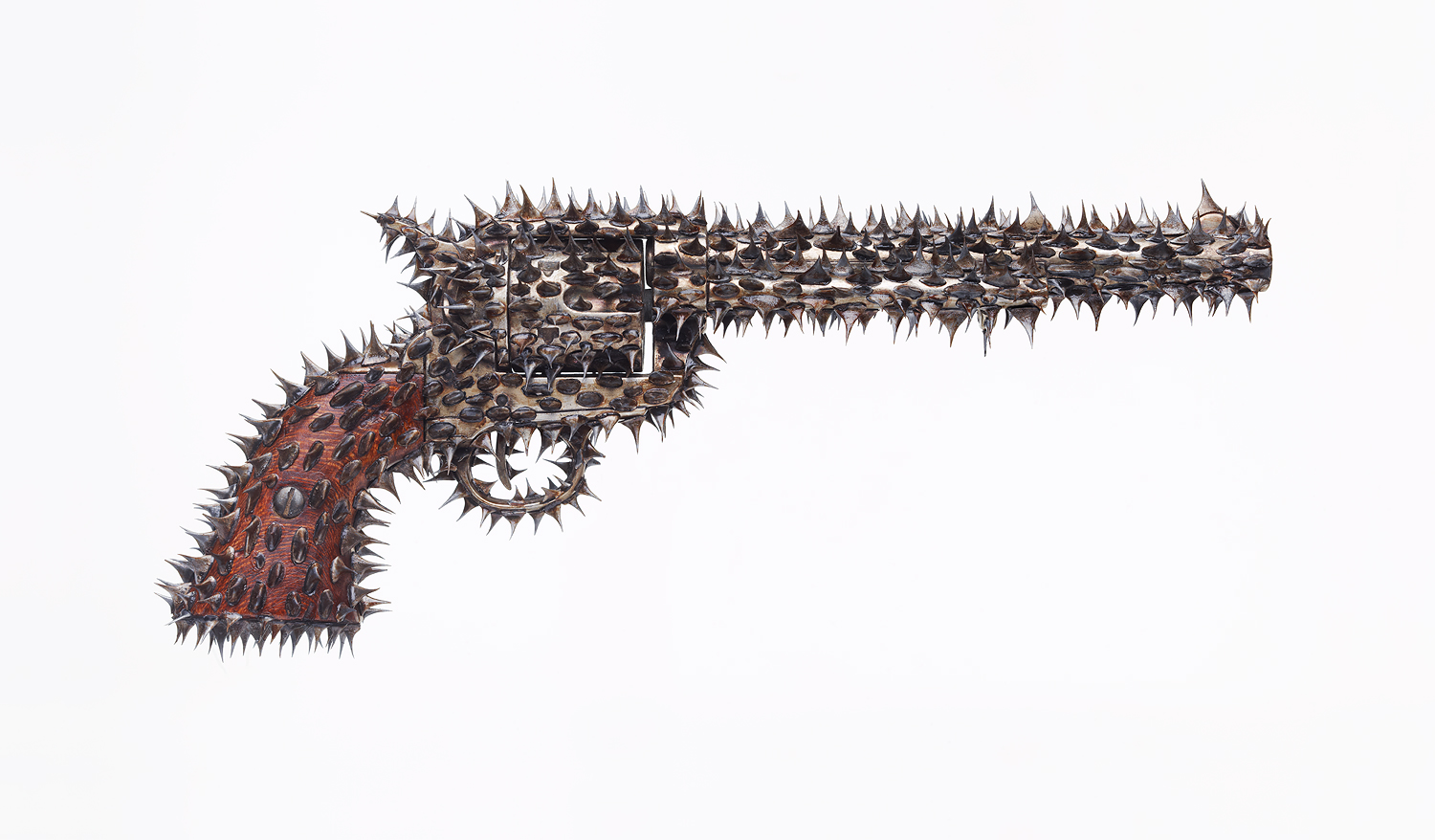 Gli oggetti di tutti i giorni diventano insoliti nelle bizzarre sculture di Nancy Fouts.
Giocando con inaspettate combinazioni di violenza e pace, naturale e artificiale, interni ed esterni, Nancy sfida gli osservatori a ripensare le categorie in cui abitualmente collochiamo diversi oggetti.
L' artista londinese di origine americana ha studiato alla Chelsea School of Art e al Royal College of Art. Stampe di alcune opere sono disponibili su artsy.