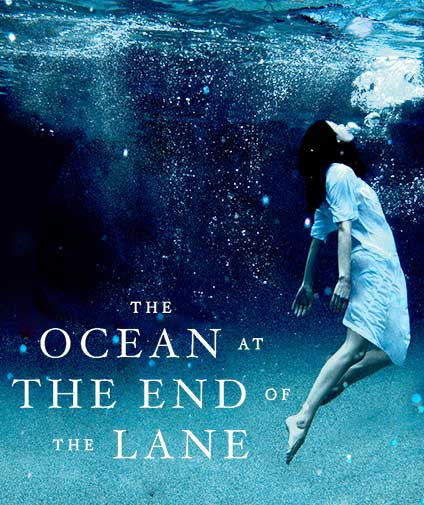 L'ultimo libro di Neil Gaiman, The Ocean at the End of the Lane, si colloca sulla falsariga di Coraline e MirrorMask, il nemico è più vicino di quanto non sembri.
La storia inizia con il ritorno a casa del protagonista, nella casa dove è cresciuto. Il ricordo più vivido è quello di quando la sorella gli raccontava dell'oceano in fondo alla via. Una serie di avventure, le esperienze dell'adolescenza, l'incanto dell'infanzia e i suoi misteri.
Le recensioni sono state molto positive.