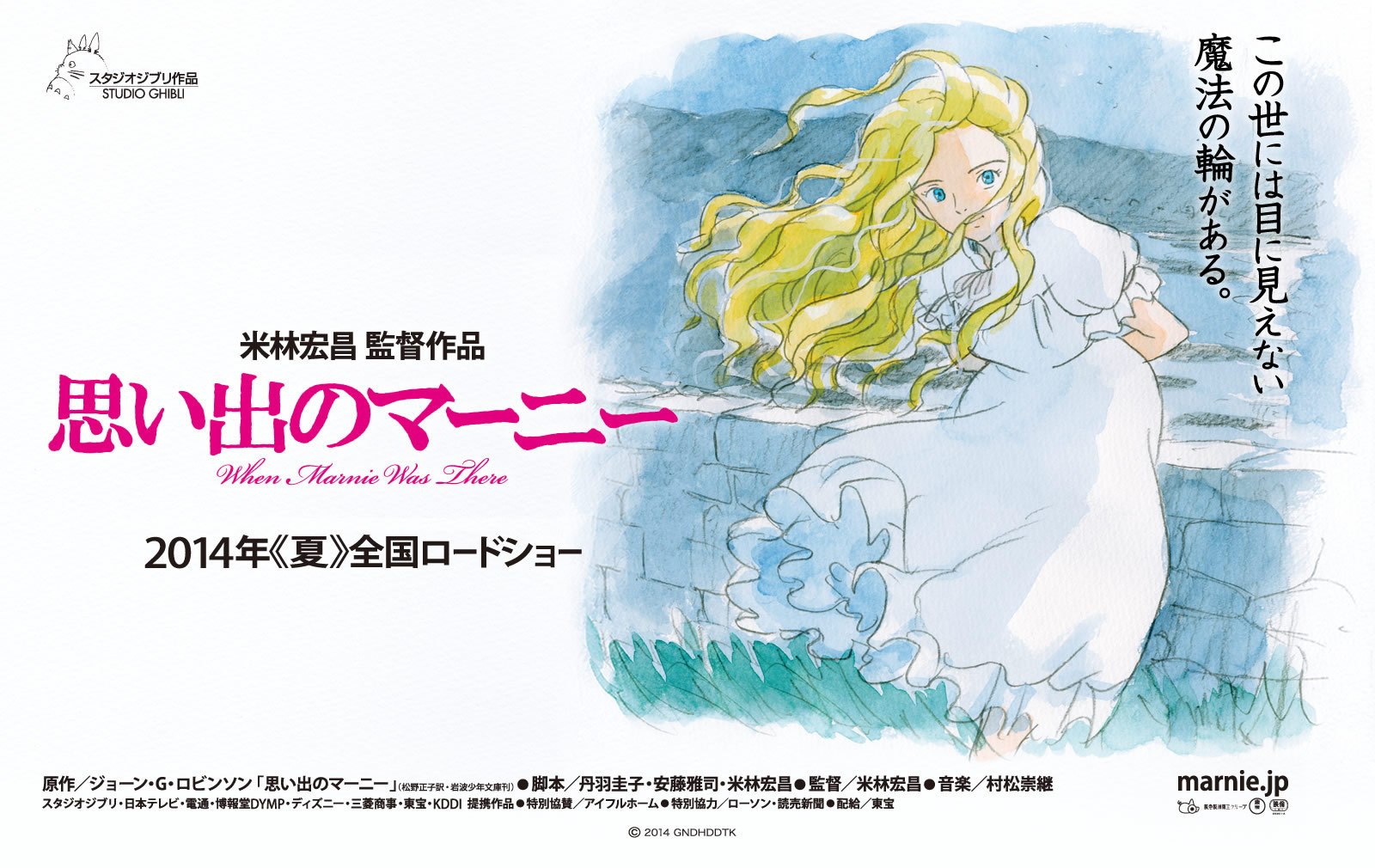 E così sta per arrivare "When Marnie Was There", il primo film dello Studio Ghibli dopo il ritiro di Miyazaki. Basato sul racconto di Joan G. Robinson, è sceneggiato e diretto da Hiromasa Yonebayashi ("Maro"), alla seconda regia dopo il riuscitissimo "Arrietty".
Anna non ha un amico al mondo, è stata adottata e va a stare con una coppia di anziani che vive in Hokkaido. Lì conosce Marnie, l'unica ragazza con cui riesca a fare amicizia. Un giorno però Marnie scompare proprio quando una nuova coppia si trasferisce a vivere lì vicino. Anna riesce finalmente a fare amicizia anche con loro, e così scopre qualcosa di sorprendente su Marnie...
sito ufficiale giapponese
wikipedia
E' in uscita anche un documentario sullo Studio Ghibli: "The Kingdom of Dreams and Madness" (Il Regno dei Sogni e della Follia) nel quale Mami Sunada riesce a intervistare tutti e tre i componenti fondamentali: Hayao Miyazaki, il produttore Toshio Suzuki e (brevemente) anche Isao Takahata.
"When Marnie Was There" - Fine On The Outside- music clip
Priscilla Ahn - I'll Be Here
THE KINGDOM OF DREAMS AND MADNESS