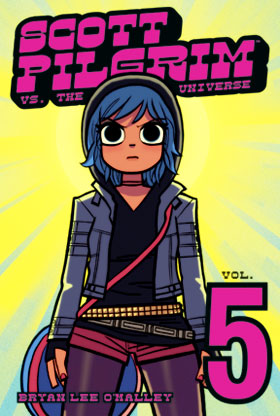 Bryan Lee O'Malley è un canadese che ha già collezionato parecchi premi per la sua serie più famosa: Scott Pilgrim.
Ora il successone del fumetto indipendente ha convinto Edgar Wright (Hot Fuzz, Shaun of the Dead) a scrivere la sceneggiatura del film con Michael Cera nel ruolo del protagonista e parecchia altra gente ad interpretare i malvagi ex (evil exes) della ragazza dei suoi sogni.
Il tratto del cartoonist nato a Toronto è solo apparentemente una banale occidentalizzazione dello stile manga. Invece O'Malley lo usa apposta per veicolare ritratti emotivi di rara potenza espressiva, che escono dalla pagina con tale successo da evocare paragoni con Kiyohiko Azuma e addirittura Osamu Tezuka.
UPDATE: Seconds (new graphic novel)
official trailer
Trailer recreated with original comic panels