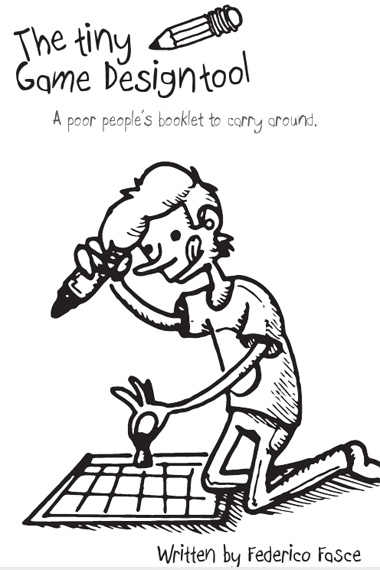 The Tiny Game Design Tool è un ottimo strumento per avventurarsi nel magico mondo della creazione di giochi, partendo con il piede giusto. Una struttura minimale per affrontare le cose con ordine e tenendo in considerazione solo gli aspetti essenziali. Senza sovrastrutture.
Sono sei "semplici" passi, basati su una appropriata definizione di gioco (andando oiù o meno a memoria): "suscitare emozioni nel giocatore attraverso azioni in un contesto tematico limitato".
- Emotion, mechanic and theme
- Main character
- Object(s)
- Obstacles
- Level design
e al termine
- Now get it done!
Creato da Federico Fasce di Urustar