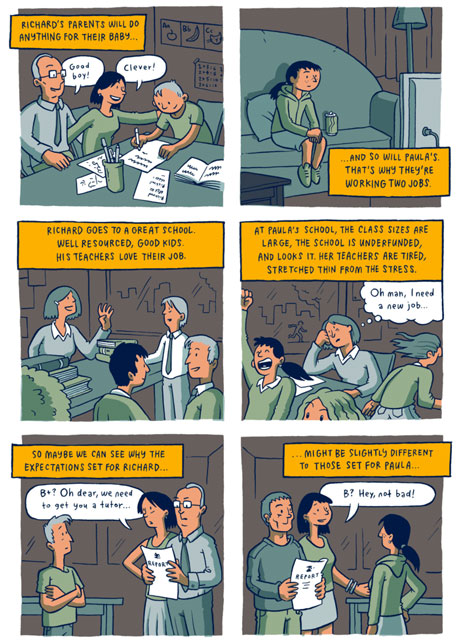 The pencil sword è la serie che l'illustratore e fumettista Toby Morris realizza per the wireless.
Recentemente è tornato ad Auckland (NZ) dopo 9 anni passati tra Melbourne e Amsterdam, ha iniziato a scrivere e disegnare fumetti a 13 anni e ora padroneggia l'arte della metafora visiva. I suoi pezzi sono veri e propri editoriali di critica sociale in grado di arrivare a tutti e contribuire non poco al livello del giornale dove appaiono.
Un'altra delle caratteristiche fondamentali del fumetto, utile per divertire, insegnare, illustrare, approfondire, realizzare ed informare.
beatnik publishing
prints
portfolio