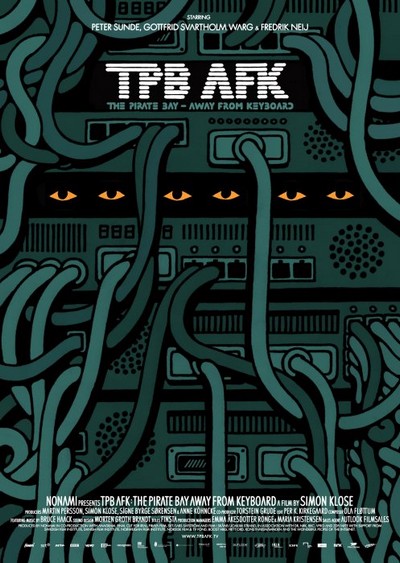 La storia di The Pirate Bay, il sito svedese da cui Hollywood ritiene di essere stata messa in ginocchio, ora è un film:
TPB AFK: The Pirate Bay Away from Keyboard
E' liberamente scaricabile da internet, come sembra ovvio, dal sito ufficiale: TPB AFK.
In materia di protezione di copyright tutti hanno le loro opinioni, ma è evidente che qualcosa deve cambiare rispetto ad un sonnacchioso XX secolo (e precedenti), nel quale il mondo non era dotato di un sistema nervoso. Con la rete il mondo è irrimediabilmente diverso, c'è la possibilità di stipare i contenuti della biblioteca del congresso in un'unghia e trasmettere, pubblicare, comunicare come mai prima.
I pirati svedesi sono un pezzo importante di questa storia che è bene conoscere anche per i suoi risvolti politici che passano per la Germania e arrivano anche in Italia.