Submitted by

masayume

on 5 July, 2021 - 00:00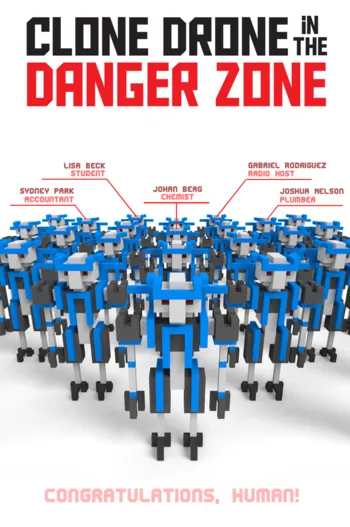 Clone Drone in the Danger Zone (Steam, XBOX, Playstation, Switch) è un gioco Hack and Slash basato su voxel in cui qualsiasi parte del corpo può essere tagliata. La storia segue la lotta della razza umana per evitare l'estinzione per mano dei soliti robot extraterrestri malvagi, che stanno sistematicamente massacrando l'intera popolazione. Le menti umane vengono caricate nei droni robotici, che poi vengono mandati come gladiatori nelle arene. Il personaggio del giocatore è uno dei tanti umani che sono già stati trasformati in robot e deve continuare a combattere nell'arena per sopravvivere.
Grazie ai suoi controlli unici e al modello dei danni basato sui voxel, il gioco ha una meccanica di combattimento molto interessante e intuitiva, che ha generato migliaia di recensioni entusiastiche da parte dei giocatori.
sito ufficiale
pc gamer
tvtropes
Clone Drone In The Danger Zone Chapter 1-4 Insane (No Commentary)