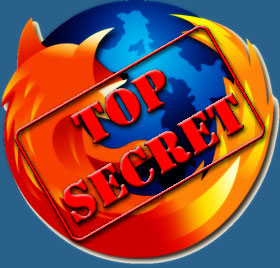 Firefox 1.0 è provvisto di numerosissime misconosciute funzionalità, che però sono state puntualmente scoperte (ebbene sì, c'è chi legge approfonditamente la documentazione !) e pubblicate su
Si scopre che digitando "about" o "about:config" nella barra degli indirizzi firefox mostra i suoi parametri di funzionamento, modificabili.
L'articolo esamina anche dove rilocare la cache, come risolvere un problema di memoria e come e dove installare correttamente il protossido di azoto per quel simpatico boost di performance alla Hazzard (povero Pandino...).
Vengono infine indicati numerosi approfondimenti come: firefox tweak guide, get the most out of firefox, computergripes e l'imperdibile tabella con le keyboard shortcuts.