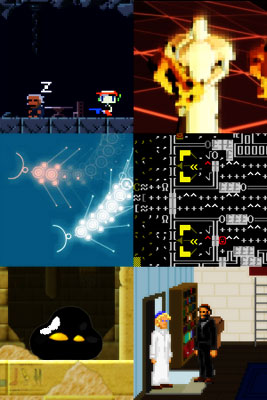 The Independent Gaming Source stila la sua classifica dei migliori 50 giochi indipendenti usciti finora.
E' una lista che contiene titoli consolidati come Cave Story, Darwinia e Flow ma anche novità molto intriganti come il sofisticato Dwarf Fortress, lo storico Varicella o l'etico The Shivah.
ben 50 occasioni di divertimento scelte con grande cura e coscienza del grado di innovazione e giocabilità.
Cave Story, Darwinia, Flow, Dwarf Fortress, Gish, The Shivah
[via TIGsource]