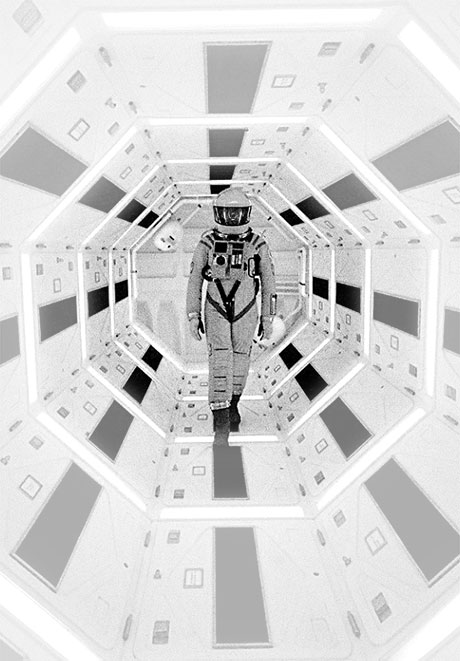 Steven Soderbergh, regista di successo e accademico del cinema, ha deciso di intraprendere una strada particolare che potrebbe diventare un trend molto interessante: rimontare capolavori durante il suo periodo di pausa da Hollywood.
Ha preso di mira per primo "Psycho", facendo un "fan edit" tra l'originale di Hitchcock e la versione di Gus Van Sant. Poi è stato il turno del titanico western di Michael Cimino che mise in ginocchio la United Artists: Heaven's Gate (108').
Per studiare la cura che Spielberg riversa nella messa in scena, un'abiloità rara che dà grandi soddisfazioni al pubblico, ha realizzato una versione di Raiders of the Lost Ark muta e in bianco e nero. Come dice Fincher ci sono un centinaio di modi di girare una scena, ma alla fine della giornata si riducono a due di cui uno è quello sbagliato.
Alla fine, dopo averne visionato qualsiasi versione su pellicola negli studi della Warner, ha deciso di profanare 2001, secondo una personale interpretazione dello stile di Kubrick nell'ottica delle tecnologia digitale attuale che permette di preservare le inquadrature stabili e le fonti di luce realistiche.
The Filmmaker's Voice: 2001: A Space Odyssey from Alejandro [email protected] City