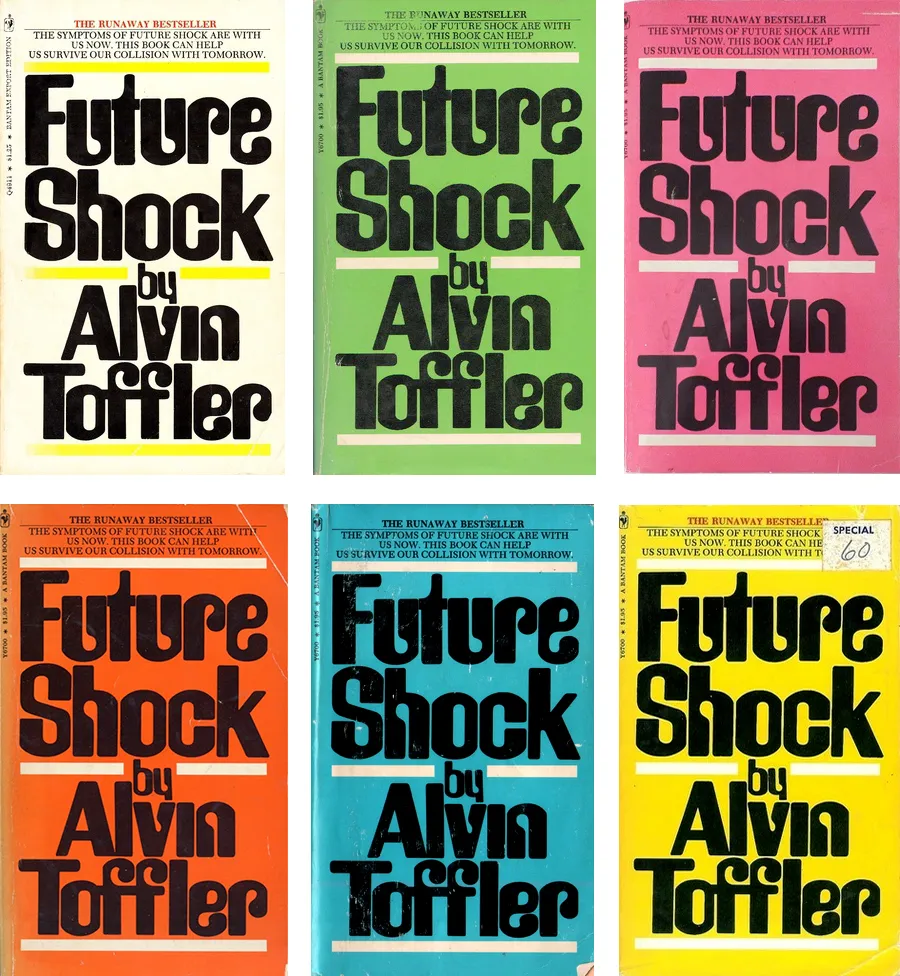 The Rise of Future Shock—But the Exact Opposite Happened è un articolo che ricorda l'uscita del libro Future Shock di Alvin Toffler, esattamente 50 anni fa.
Negli anni '70 l'industrializzazione e l'inizio dell'era elettronica iniziarono a far capire abbastanza chiaramente in quale direzione ci si sarebbe mossi nel futuro. Il web e gli smartphone sarebbero arrivati solo 20 e 30 anni dopo, imprimendo la potente accelerazione che tutti stiamo sperimentando oggi. Curiosamente nel libro si raggiungono delle conclusioni che oggi sappiamo essere abbastanza corrette, ma seguendo un percorso quasi completamente sbagliato.
E' comunque un modo interessante per riflettere fuori dalla bolla nella quale siamo immersi, contemplare nello specchio deformante del tempo cosa pensavamo sarebbe potuto succedere e cosa sia effettivamente successo.
Future Shock: The Futurism of Alvin and Heidi Toffler