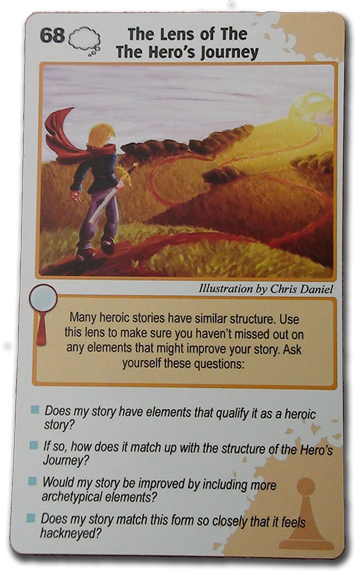 Jesse Schell è l'autore di The Art of Game Design: A Book of Lenses, che dimostra come chiunque possa padroneggiare i fondamenti del game design.
Il libro mostra che gli stessi principi di base della psicologia che funzionano per giochi da tavolo, giochi di carte e giochi sportivi, sono anche le chiavi per realizzare videogiochi di alta qualità.
Per progettare un buon gioco bisogna osservare il gioco da molte prospettive diverse, o "lenti". ne sono state individuate più di cento, che diventano una serie di domande perspicaci da porsi che aiutano a migliorare la propria creazione. Le lenti sono raccolte sotto campi diversi come psicologia, architettura, musica, visual design, cinema, ingegneria del software, progettazione di parchi a tema, matematica, scrittura, puzzle design e antropologia.