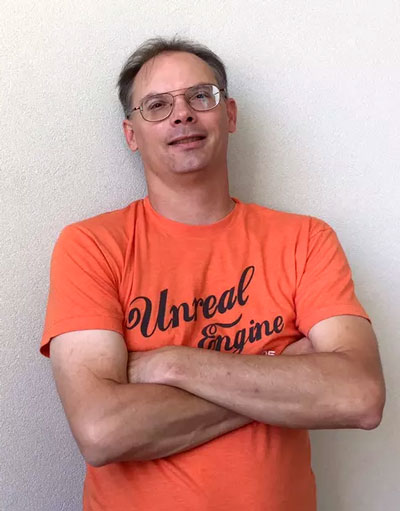 Tim Sweeney ha iniziato a programmare su un Apple II, completando la realizzazione di diversi videogame mai distribuiti. Contemporaneamente imparava anche le basi dell'imprenditoria dall'azienda dei fratelli.
Il suo primo gioco ad essere venduto è stato ZZT, realizzato in pascal e distribuito come shareware da Apogee.
Ha poi continuato, fondando nientemeno che Epic Games (Unreal Tournament, Unreal Engine, Gears of War e Fortnite).
E' una delle poche figure nel mondo dell electronic entertainment ad essere abile sia come programmatore che come CEO.
Nel 2012 è entrato a far parte della Hall of Fame dell'Accademia delle Arti e Scienze interattive.
The Quiet Tinkerer Who Makes Games Beautiful
ReCode
From The Past To The Future: Tim Sweeney Talks
The Epic Games Primer: Parts I-VI Directory
Epic Games Primer (Pt I): Epic's Flywheel & Unreal Engine
Epic Games Primer (Pt IV): Epic Online Services
Epic Games Primer (Pt V): Fortnite & How It Built the Epic Flywheel