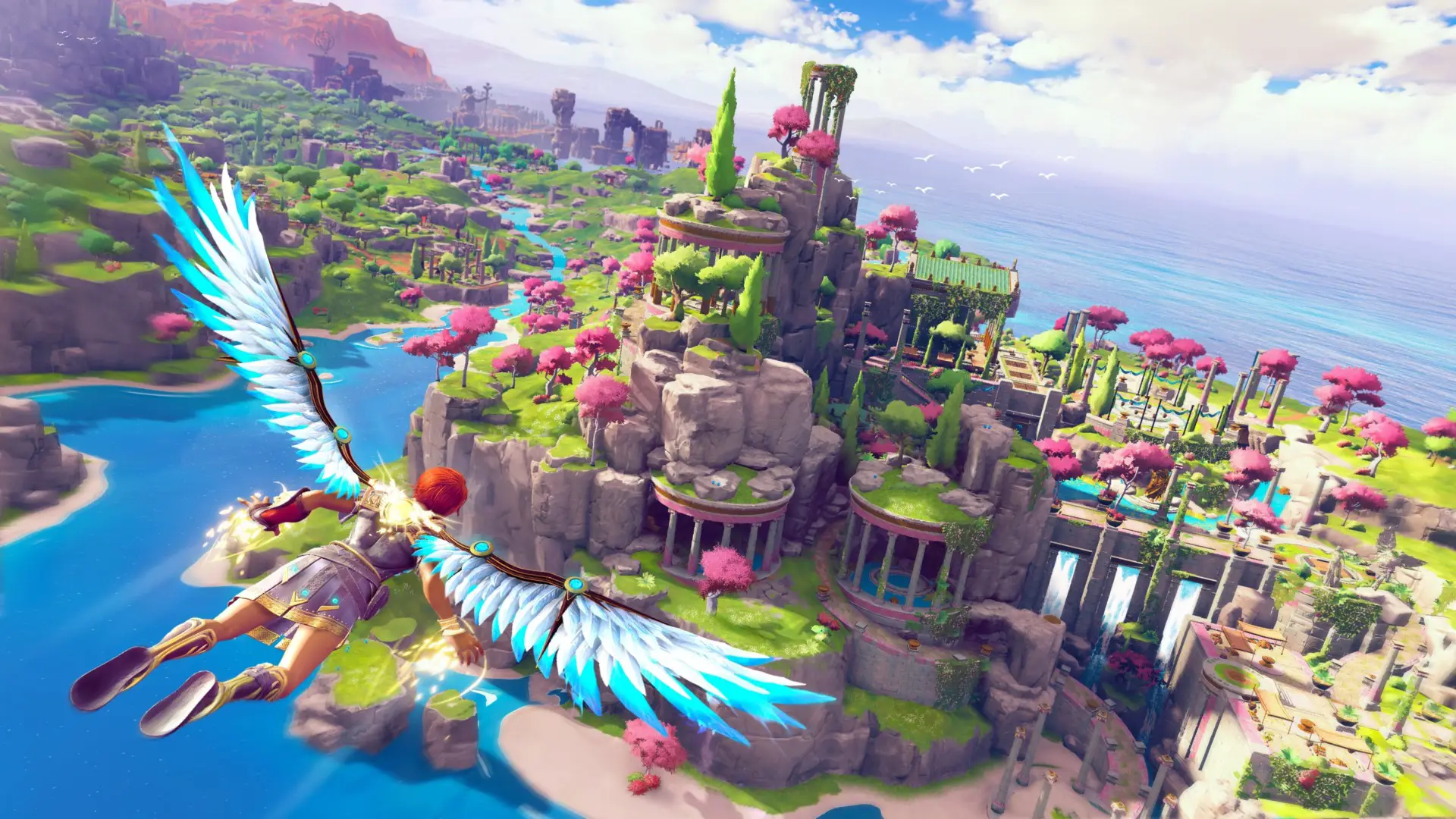 Fenyx Rising è un altro titolo, oltre al già citato Genshin Impact, che si ispira molto al leggendario Breath of the Wild.
Potrebbe sembrare qualcosa di negativo, ma come già detto, il capolavoro assoluto di Nintendo rappresenta un risultato così eccezionale che deve spingere in alto il livello per tutti gli altri prodotti simili. Ci si aspettava che lo facesse e infatti è successo. Praticamente tutte le scelte della casa di Kyoto sono state più che azzeccate, tanto da diventare un manuale di game design, che probabilmente finirà per annacquare un po' la formula, ma dopo oltre 4 anni tengono ancora così botta che il titolo di Mihoyo è stato un successo eccezionale.
Stavolta la ricetta di Nintendo si applica alla mitologia greca, ma le meccaniche sono quelle ben note che abbiamo potuto sperimentare guidando Link nella sua ultima avventura. Il tema è interessante e Ubisoft è riuscita a correggere qualcosa apportando un tocco proprio all'impianto oramai classico del nuovo Zelda.
Questa serie di titoli meriterebbe di essere quasi un genere a parte del quale, in modo sorprendente, vada considerata anche l'altissima qualità dei contenuti, oltre al mix di gameplay e la natura sandbox del mondo da esplorare: i "breathlike" o "wildlike".
Immortals Fenyx Rising: Walkthrough