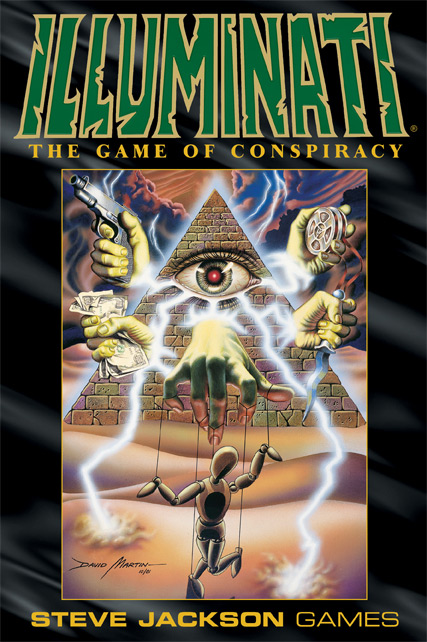 Illuminati, il gioco da tavolo edito da Steve Jackson Games ed ispirato alla trilogia di romanzi di fantascienza satirica The Illuminatus!, racconta delle forze, occulte o meno, che governano il mondo e di come si influenzano a vicenda.
Oggi il cospirazionismo è di moda, e quindi in gran parte ridotto a burletta su facebook, ma sono 30 anni che questo gioco da tavolo "illumina" il panorama mentale dei giocatori di tutto il mondo.
This is all really a joke, isn't it?
I 10 gruppi
50 fatti orribili sugli illuminati
Rules - tournament rules
The Fnorder
boardgamegeek
wikipedia
Illuminated Articles
facebook
twitter
E se fosse tutto vero ?