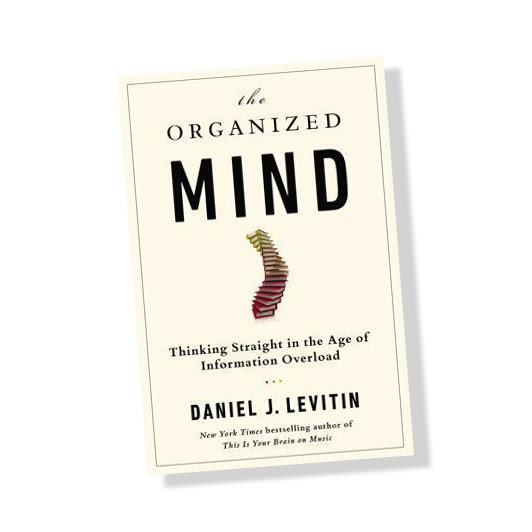 The Organized Mind: Thinking Straight in the Age of Information Overload è un libro del 2015 di Daniel Levitin, psicologo cognitivo americano-canadese, neuroscienziato, scrittore, musicista e produttore discografico. Ecco tre tra i tanti suggerimenti che vi si possono leggere.
Vacci piano con il multitasking
"È stato riscontrato che il multitasking aumenta la produzione di cortisolo, l'ormone dello stress, e di adrenalina, l'ormone della lotta o della fuga, che può sovrastimolare il cervello e causare nebbia mentale o pensieri confusi. Il multitasking crea un circuito di feedback di dipendenza dalla dopamina, ricompensando di fatto il cervello per la perdita di concentrazione e per la costante ricerca di stimoli esterni. A peggiorare le cose, la corteccia prefrontale ha una tendenza alla novità, il che significa che la sua attenzione può essere facilmente dirottata da qualcosa di nuovo, i proverbiali oggetti luccicanti".
Puntare su una dieta mediatica di qualità, non di quantità
"Il filosofo romano Seneca il Giovane (precettore di Nerone) si lamentava che i suoi coetanei sprecavano tempo e denaro accumulando troppi libri, ammonendo che "l'abbondanza di libri è una distrazione". Seneca raccomandava invece di concentrarsi su un numero limitato di buoni libri, da leggere a fondo e ripetutamente".
Scriverselo (da qualche parte)
"Il principio fondamentale della mente organizzata, quello più critico per evitare di dimenticare o perdere le cose, è spostare l'onere dell'organizzazione dal nostro cervello al mondo esterno".