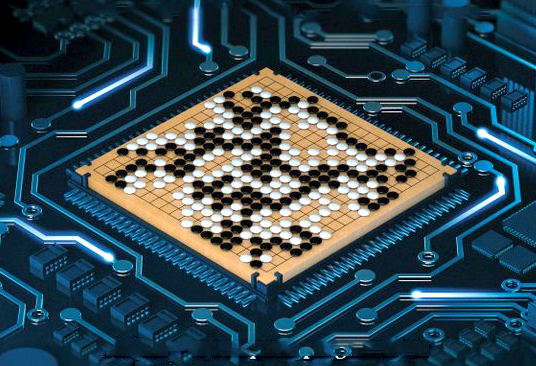 Lee Sedol, grande maestro dell'antico gioco cinese Go, è stato il primo a capire. Il suo avversario è un programma: Alpha Go, sviluppato da Google Deep Mind.
Nella seconda partita, la mossa 37 del computer lo spiazza completamente, e si può chiaramente vedere nel video. Nessuno se la aspettava. Una mossa audace, imprevista, aliena in un gioco con oltre 2500 anni di storia alle spalle. Una mossa che nessuno ha programmato prima, ma che il software è stato in grado di operare in autonomia, che dimostra la qualità di quello che è stato in grado di imparare da solo, giocando contro sé stesso.
La serie di incontri è già considerata un momento storico nella storia dello sviluppo dell'intelligenza artificiale, e il momento topico è questo: la mossa numero 37. Quella che dimostra che, dentro a quei byte, c'è qualcosa che nessun umano ha mai pensato prima. Un barlume di vera intelligenza autonoma, benchè ristretta in un contesto di perfetta conoscenza di un singolo gioco.
E' qualcosa di molto diverso da quanto avvenuto quasi 20 anni fa quando Deep Blue sconfisse il campione del mondo di scacchi, Kasparov. Si trattava in quel caso di performance optimization e "furbi trucchi" previsionali tipici della strategia cognitiva del periodo. Comunque un risultato impressionante e altamente simbolico. Ma praticamente solo un prologo di quanto avvenuto con AlphaGo.
Deep Mind è stata acquisita da Google nel 2014, quattro anni dopo essere stata fondata da Demis Hassabis, prodigio inglese, grande maestro di scacchi a 14 anni, co-autore di Theme Park e plurilaureato a Cambridge.
Qualche mese fa Deep Mind aveva mostrato come la sua tecnologia poteva vincere a mani basse giocando a vecchi giochi dell'Atari VCS 2600.
Una volta dominato il Go, Hassabis ha dichiarato che il bersaglio successivo potrebbe essere StarCraft di Blizzard. Ma ci sono in ballo progetti molto più interessanti che hanno a che fare con la ricerca e la salute pubblica.
Elon Musk Says Google Deepmind's Go Victory Is a 10-Year Jump For A.I.
DeepMind Publications
The superhero of artificial intelligence
AlphaGo open source replication project
DeepMind founder Demis Hassabis on how AI will shape the future
Is AlphaGo Really Such a Big Deal?
DeepMind next 10 years: let's start with protein folding
What AlphaGo Can Teach Us About How People Learn