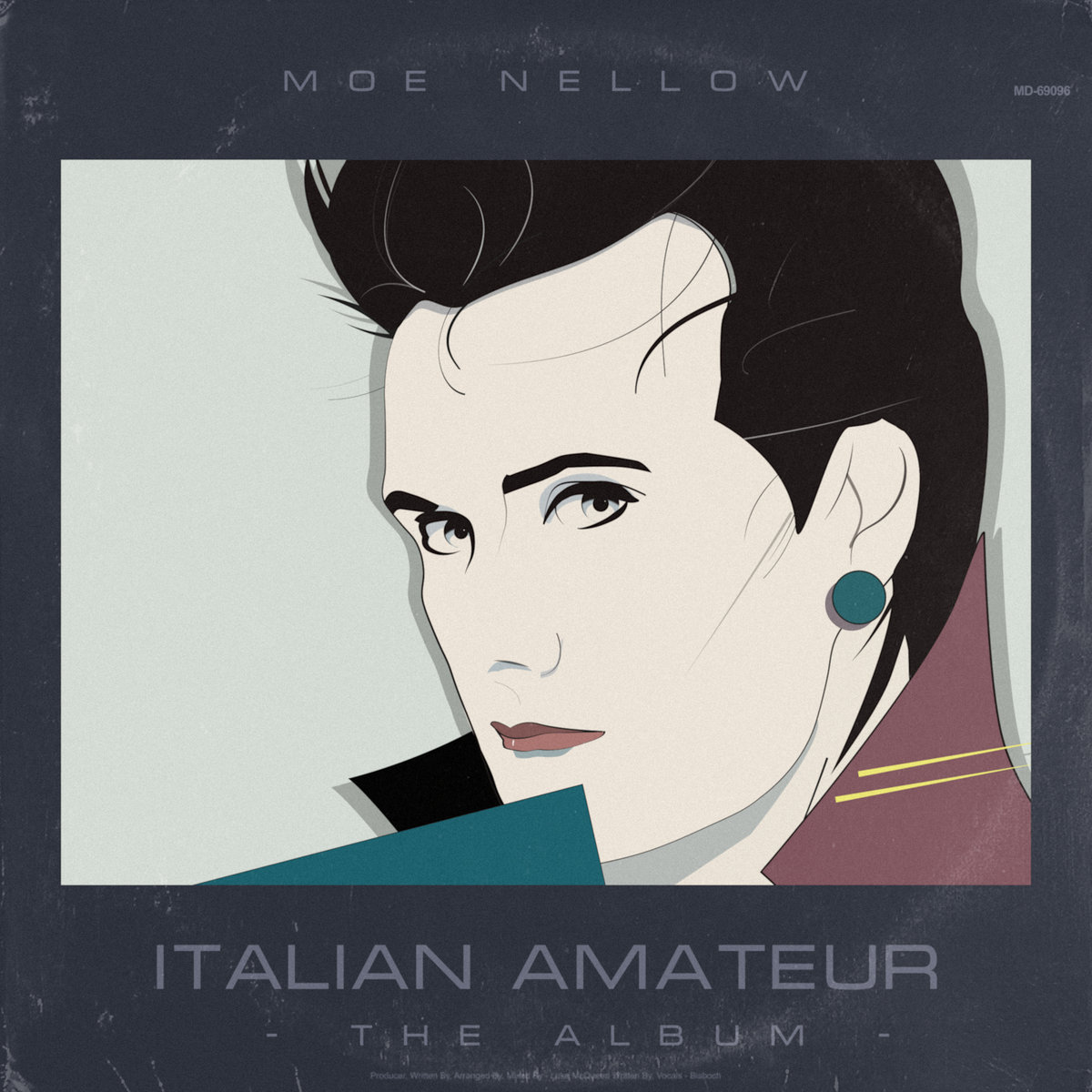 La nostalgia può essere un sentimento pericoloso, con il suo abbraccio consolatorio e rassicurante può ammaliare e farci abbandonare il presente ed il futuro per un passato che però non esiste più. Ma c'è modo per usarla a proprio vantaggio come propellente creativo, allo stesso tempo sfruttandone tutti i lati positivi senza nessuno di quelli negativi. Creare una sovrapposizione temporale tra passato, presente e perchè no futuro.
Narra la leggenda che Andrea Babich, durante una vacanza a Senigallia, abbia scovato una cassettina (audio stavolta) con la demo di una canzone non pubblicata negli anni '80. Dopo un'intera settimana di PFM in cuffia una vera boccata di aria fresca. Il cantante era un certo Moe Nellow. Scavando scavando recentemente è saltato fuori addirittura un intero album, disponibile qui.
Come non perdersi nella melodia e nei testi di "God of the Arcade", "Italian Amateur" la title track, o le spudorate "Mona Moore" e "Hello Peace".
Album imperdibile !
Cover by F.Bitchy
★ "Italian Amateur" on Spotify
Esegesi dei nuovi pezzi di "Italian Amateur - The Album" disponibile anche su Spotify