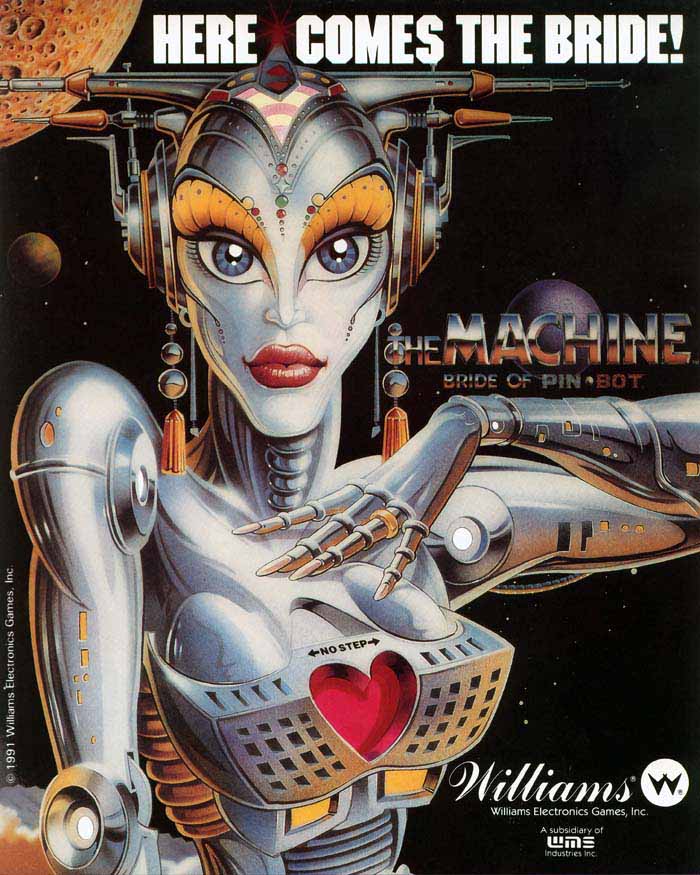 The Machine: Bride of Pinbot è uno dei tavoli perfettamente emulati da Pinball Arcade. L'ultima fatica di Farsight, multi piattaforma, per PS3, xbox, iphone, ipad e android.
Il team ha acquisito i diritti dalle più importanti case di produzione: Bally, Stern, Gottlieb e Williams, e si è lanciato nella realizzazione di alcuni dei tavoli più gloriosi della storia del flipper:
Taxi, Elvira and the Party Monsters, Scared Stiff, Funhouse, Medieval Madness, Monster Bash, Gorgar, Black Hole, Arabian Nights, Theatre of Magic, Circus Voltaire e sono in arrivo Star Trek e il miracoloso The Twilight Zone.