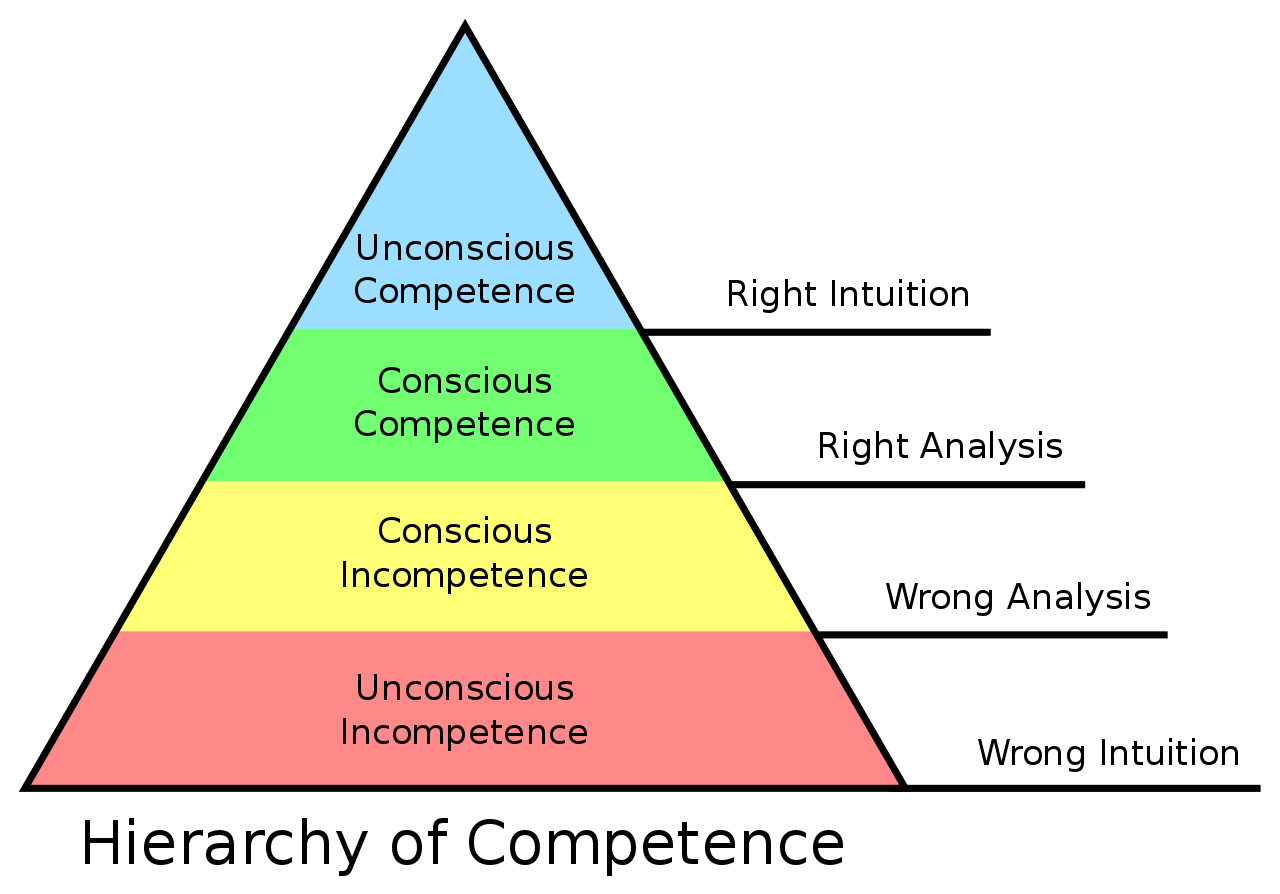 Secondo un modello psicologico descritto nel 1969 da Martin Broadwall nel suo "four levels of teaching" si possono definire generalmente quattro stadi di competenza relativamente ad una qualsiasi abilità (skill).
Si va dalla "non conoscenza", nella quale l'unica cosa che si può usare è l'intuito, ma sbagliando perchè non si è approfondita ancora la materia.
Poi si passa alla "incompetenza conscia" nella quale si conosce quello che non si sa della materia e quindi si possono azzardare delle analisi citandone gli aspetti principali, ma molto probabilmente sbagliando.
Poi si arriva alla "competenza conscia" che permette di fare delle analisi corrette.
Ed infine si arriva alla "competenza inconscia", Nella quale si padroneggia abbastanza da poter mettere in campo anche l'intuito.
Nelle organizzazioni il trasferimento di queste competenze avviene secondo altri 4 livelli: SECI model of knowledge dimensions
What Goes Beyond This Dichotomisation Between Information and Knowledge?