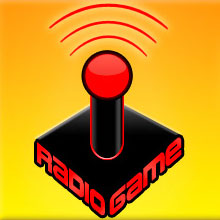 In questi tempi di podcast e editing multimediale alla portata di chiunque con un po' di silicio sotto le grinfiette ci vorrebbe proprio una bella trasmissione radiofonica sui retro games fatta soprattutto delle colonne sonore più classiche e imperdibili.
Mario Morandi realizza questo desiderio con Radiogame (anche su splinder).
In un attimo si passa da "Shadow of the Colossus" a "Street Fighter III Third Strike", da "Scott Pilgrim" a "Shenmue ", da "Resident Evil" a "Lionheart". E potrebbe mai mancare un pezzo di Mizuguchi ? (ovviamente no).